Beyond the Buzz: Why Paris Talks 2023 Was the Best Yet
March 27, 2023
• 0 Comment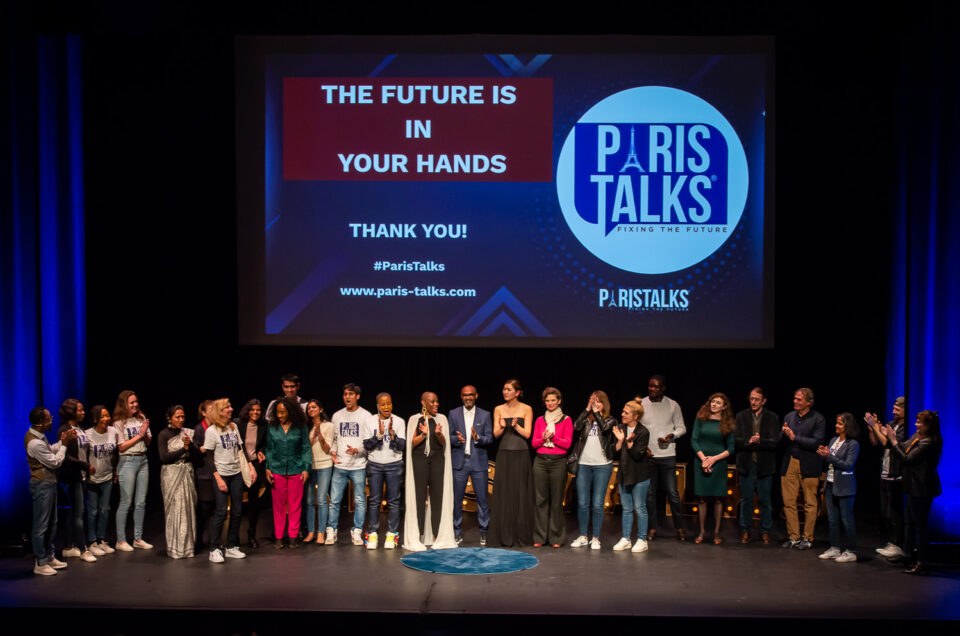 The Paris Talks ideas festival 2023 has just concluded, and let us tell you, it was an absolute thrill ride from start to finish!
We are still riding high from the incredible energy, insights, and inspiration that were shared throughout the event.
This year's edition was nothing short of remarkable, and we confidently believe that it was the best one yet!
Want to know why?
Well, stick around and we'll break it down for you.
Here are just a few of the many reasons why the 2023 edition of Paris Talks was an experience to remember:
Built on community support: The collaborative spirit of Paris Talks 2023 was truly remarkable. This has been at the foundation of Paris Talks since day. Since its early days, many people have been instrumental in supporting and shaping the event into what it is today. This year, we were especially grateful for the continued support of our volunteers, technical partners like Air Liquide's foresight department or Eat the cake Studio and attendees. Their dedication and hard work helped create an environment of inclusivity and warmth that was felt by all. It was inspiring to see so many individuals come together and contribute to the success of the event, and we are excited to continue building on this collaborative spirit for future editions of Paris Talks.
Exploring the unknown: Paris Talks 2023 was more than just an ideas festival – it was an intellectual journey and adventure into the unknown. The theme of "what we don't know yet" was expertly woven throughout the event, challenging attendees to explore uncharted territories in science, technology, the arts, business, and social issues. The speakers and workshop facilitators brought their unique perspectives to the table, offering insights and ideas that left us all in awe. From uncovering the mysteries of epigenetics to examining the intricacies of the human brain, the discussions were thought-provoking and inspiring. It was a reminder that there is still so much to learn and discover, and that the future is full of endless possibilities.
High-caliber speakers: The Paris Talks 2023 featured a lineup of speakers that was nothing short of extraordinary. Covering a diverse range of topics including science, technology, art, and social issues, the speakers were carefully selected to provide attendees with a broad spectrum of knowledge and expertise. The talks were delivered by some of the brightest minds in their respective fields, providing attendees with the opportunity to learn and engage with thought leaders who are making a real impact in the world. From cutting-edge scientists to groundbreaking artists, attendees were inspired and challenged by the insights and ideas presented by these top-notch speakers.
Interactive sessions and Learning experience: The Paris Talks 2023 curation team did not settle for the typical lecture format. Instead, they crafted a dynamic event with interactive sessions like workshops, and Q&A sessions. These activities encouraged attendees to actively engage with speakers and other participants, spurring a sense of community and collaboration. As a result, the event created a rich learning environment where attendees could ask questions, share ideas, and even challenge assumptions, allowing for a more comprehensive understanding of the topics discussed.
As the curtains close on Paris Talks 2023, we can't help but feel a sense of awe and inspiration from the remarkable experience we just had. This year's event was truly one for the books – a convergence of brilliant minds, groundbreaking ideas, and a community that truly values the pursuit of knowledge. We leave with a renewed sense of purpose and an eagerness to put into action the valuable insights we've gained. We're already counting down the days until Paris Talks 2024 and can't wait to see how it will continue to push the boundaries of innovation and thought leadership.