There was a time, back in the past, when the best way to understand human sexuality was to go through specialized magazines. That was before technology came to disrupt the way we relate to each other. Yes, in this rapidly-changing world, many aspects of human lives are being transformed by technology and this includes the way we feel and express our sexual desires. Among many other innovations, Robotics, virtual reality, and extraordinary scientific innovations are expanding how we can express and experience sexuality through our five senses. Breakthroughs in biological and neurological science are opening manifold erotic possibilities as well.
At Paris Talks, our mission is to help people understand the possibilities and implications of how sex is evolving, so they are better prepared for the coming transformation of human sexuality. This article is meant to offer just a quick summary of insights into the future of sex, but the upcoming Paris Talks conference in 2023 might dive much deeper. Among many other future-oriented ideas, Paris Talks will share details on the tools, changes, and research findings that help us paint a vivid picture of what we might expect of sexuality in the future.
So, here's a peek at what the future of sex could very well look like, based on trends and predictions:
Sex On Demand goes mainstream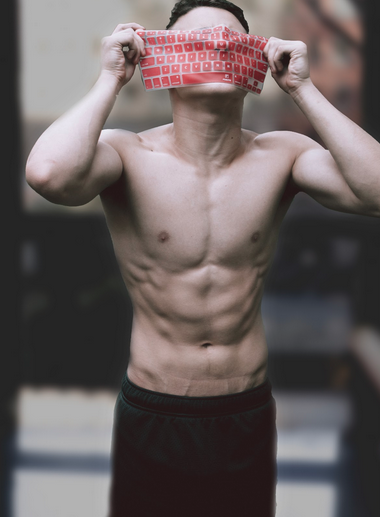 With the advent of location-based hookup and dating apps such as Tinder and Scruff, looking for love – whether for life or for the night — has never been easier. This went onto another level in the year 2013 when the hookup-oriented dating service Pure launched. Pure, with its slogan of "Sex Here and Now," stripped away the profiles, chats, and other time-consuming features of its predecessor dating apps. It delivers a direct line to hooking up. Essentially sex on demand. Trends are showing that this will become more and more popular.
Wikipedia even has a page on how lucrative sex on demand is, and why it'll become even more popular in the near future.
"Pure was developed in 2012 by Roman Sidorenko and Alexander Kukhtenko. Following a two hundred thousand dollar start-up investment, the project became a reality…."Following its creation, an English version was released in the AppStore at the end of October 2014 and a Russian market version was released later in January 2014. In June 2015 an Android-specific version of the App was released…. despite the fact that Pure was designed on a budget of only $400,000 the turnaround has been rapid."
On their early website, Pure made a point of explaining the value of the service and how it actually supported healthy sexuality, rather than reducing it to mechanics without emotions. The site also employs a fairly extensive range of terms and conditions with the aim of reducing danger and negative experience (for example, users must confirm their age, agree not to tamper with the app's security features, misrepresent who they are, etc.). Here are some snippets about their philosophy, from their website:
"[Our]core tenet is that no one person should have to be everything for another. We believe it's natural for someone to feel a powerful sense of attachment to a long-term partner, while experiencing romantic love for somebody else and at the same time, feeling sexually attracted to a diverse range of people. We would like it to be all about exploring different dynamics with different people — sexual, emotional, psychological and spiritual."
Government, society, and religion have oppressed human sexuality in the past and continue to do so today. It's time to make a radical change and give people back the freedom to enjoy regular and diverse sex life. We are certain that gender, the type of sexual activity, or the number of participants in sexual relations should not be externally regulated.
"Some people are looking for just one partner, while others want to explore and enjoy. It's your choice, and Pure helps you act on it!"
So basically the site is trying to destigmatize sex and get people to think of it as a natural human instinct. When you strip away all the social norms and expectations, you're left with something that gives pleasure and creates meaningful connections between people, so when we get down to this level of understanding, it's a lot easier to see Pure as a legitimate and valuable service.
It's important to make the distinction here between sex on demand and prostitution. In the case of Pure and other players on this market, it's not based on monetary transactions between users. So, the word prostitution can't be used here as prostitution is a practice that engages in sexual activity in exchange for payment in form of money, goods, services, or some other benefit agreed upon by the transacting parties. So, yes, sex on demand is here and it's disrupting the way we look at intimacy.
Virtual Reality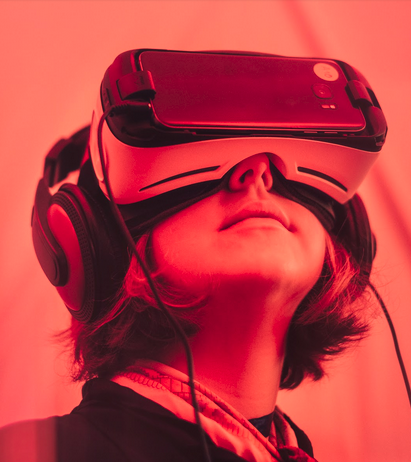 Photo by Samuel Zeller on Unsplash
In the year 1992, the sci-fi film Lawnmower Man, directed by Brett Leonard, generated huge buzz when it got released. As virtual reality (VR) film, you would say it was some kind of vivid representation of this startling new technology that grabbed viewers' attention. Well, in fact, it was those virtual sex scenes that made headlines. In the 90s, VR sex was just a fantasy, but today it's a reality and trends are clearly showing that it has a potentially fertile future. It's predicted that by 2020, virtual reality will change sex and dating practices like no other previously known technology. VR is probably next on the list of new technologies that are shocking many on how people practice intimacy. As a technology, VR is rapidly improving, and it's going to transform the most intimate areas of human life.
"Our Kids Are Going to Get Really Weird" said Leap Motion CTO David Holz in his 2015 SVVR conference talk adding that "soon, our kids are going to have access to machines that can completely and convincingly take over all their perceptions, providing experiences that we can't even imagine. Suffice to say, the generation gap is going to be enormous. Every day we hear how new technology is going to disrupt this or that industry. Well, VR is going to disrupt puberty…"
What will that look like? It's impossible to know for sure, but we can make some educated guesses…
Ever heard about Teledildonics? Well, okay, now this is an interesting one. Teledildonics, also known as cyber dildonics, is basically a technology for remote sex. In a nutshell, it's remote mutual masturbation, where tactile sensations are communicated over a data link between the participants.
Crazy stuff, huh?
This remote sex powered by VR technology is already here. These technologies are enabling people to engage in tactile sexual relations from separate, remote locations via computers connected to phone lines while wearing special bodysuits, headgear and gloves. The question is, will this go mainstream?
If yes, when? Qui vivra verra.
Making Love To An Artificial Intelligent-powered Non-Human (Also know as Robot)
Making love to Robots. Would you?
"With a doll, you can learn how to make sex work for you – trying out speeds and angles", said the 31-year-old Vice and Vogue Sex columnist Karley Sciortino after trying out a 20-minute experiment as part of the sex doll mini-documentary. The experiment aimed to test the notion that only men could have intercourse with a sex doll because women were thought to need an emotional attachment. Karley made love, in front of a camera, to Gabriel, 5ft 9in silicone doll that has "organs as very lifelike with real pubic hair, a hard inside and soft outer layer", she added. While being shown to the doll in this VICE documentary, Karley giggled at the realistic feeling of the experience, saying "I feel like I am on a Tinder date,…"
https://youtu.be/GKFHZuCvvS4
"It feels weird because it is so lifelike but it enters this space which feels uncomfortable…it feels like a real person who can't respond to you…. "you can't have this experience having sex with a real person."; 
Beyond this experience, it's being said and demonstrated that some robots now have emotions, and just a few days ago, it was announced that later this year the market will see male sex robots — fully equipped with male anatomy — that can have non-stop sex until they run out of battery. This year alone, at the CES 2018, the new customizable AI sex partner Solana was introduced. Solana has a handy app to customize her personality, drag her face around to make her move her head, give her commands to make her smile, and type in sentences for her to say. For example, you can type out "I love you" in the text box if you're a little too lonely and want an inanimate object to tell you it cares about you, and Solana will say exactly that. At Paris Talks, we think this is pretty interesting because sex and companion robots are going to have a huge deal in the near future. We can already see how it will still be taboo to own one because it already happens. On one hand, some people are saying this diminishes human interaction and value, others,  on the other hand, are even marrying them and treating them as real partners. This could represent a major advance for not only sexuality and fantasy but also for reducing the horrors of forced prostitution and human trafficking by providing a non-living alternative.
Over to you.
As we've seen, technology is transforming even the most intimate parts of our lives. What started as meeting and flirting through screens and progressed to sexy time over Skype is now taking us through products that reduce stigma around sex, and in some cases promise a realistic sex experience, with no humans needed. We're at a point where the whole sex issue of technological sex advancements starts to get more exciting for some and scarier for others. Some experts, as we've seen, are predicting that the coming generations will get frisky with the help of VR,  holograms, stimulating and, yes, non-human erotic individuals powered by artificial intelligence.
Recent Posts
The Future Of Sex: The End Of Intimacy As We Know It.

Paris Talks Conference: Great Talks, Big Ideas And The Art Of Predicting The Future Of Humanity

The Future Of France

Environment

Other Predictions on the Future of the World

Four Must Attend Best Conferences In The Year 2022 In Paris, France.
Recent Posts

Learn more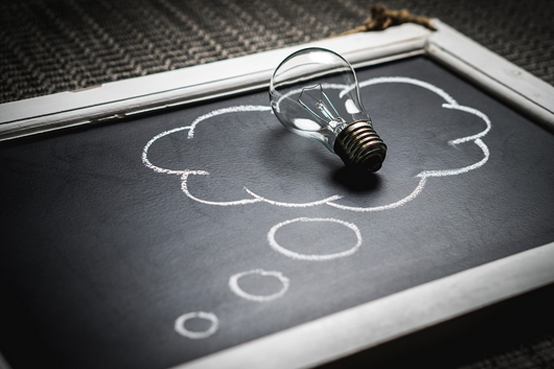 22Mar


Learn more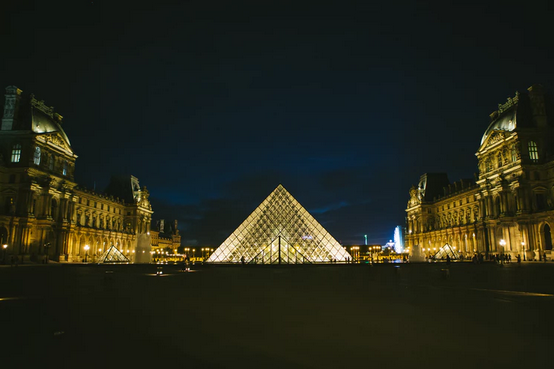 21Mar