The Ethical Dilemma: Should AI Be Trained on Private and Personal Data?
October 27, 2023
• 0 Comment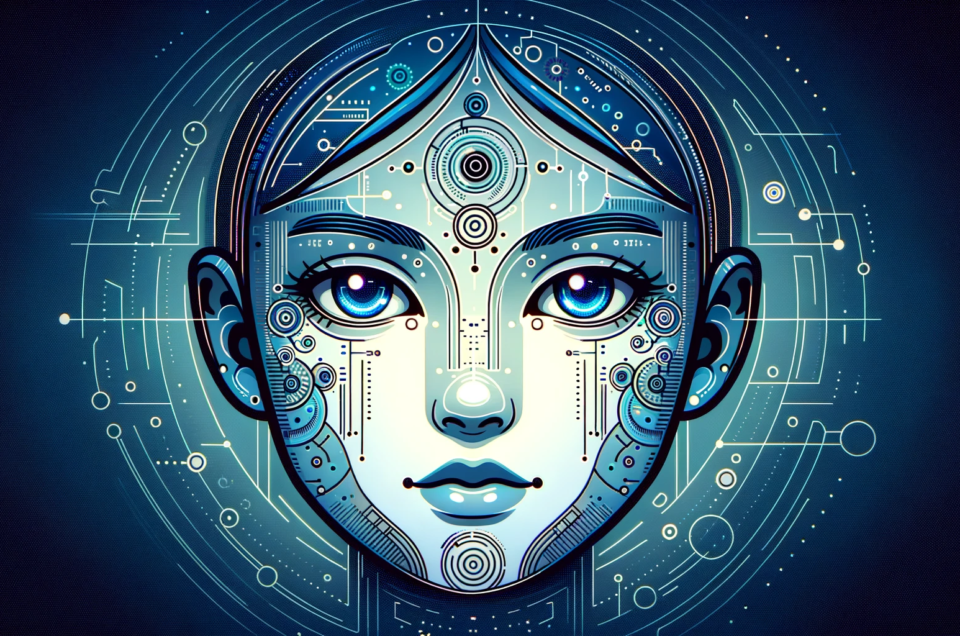 Picture this: You're leisurely scrolling through your social feed, sipping your morning coffee, when BAM! 
There's a photo of… you?
Well, almost you. It's like your digital doppelgänger decided to crash your online party.
The culprit?
That sneaky AI, munching on your data like it's the last piece of chocolate cake.
And it didn't stop at yours; it's had a feast with millions of others too.
As AI grows hungrier, the debate heats up: is it a genius chef crafting masterpieces with a sprinkle of your data, or a ravenous beast that might just bite off more than it can chew?
Sure, it promises gourmet results with real-world ingredients, but at what cost to our digital privacy?
Let's dive into a world where technology's appetite meets humanity's ethical kitchen rules.
Navigating the intricate world of AI and personal data usage isn't black and white.
Different stakeholders, from tech enthusiasts to privacy champions, view the landscape through varied lenses.
To truly grasp the depth of the debate, it's essential to understand the diverse perspectives that shape the discourse.
Here's a closer look at the main viewpoints that dominate the conversation:
The Tech Optimist
AI's transformative power is evident across various sectors.
In healthcare, AI-driven tools can predict disease outbreaks, personalize patient treatment plans, and even assist surgeons during complex procedures.
The finance world sees AI optimizing stock market predictions, automating trading, and enhancing fraud detection.
Beyond these, AI taps into the creative realm, generating music, crafting intricate digital art, and even scripting movies.
By harnessing real-world data, including personal nuances, AI models become more refined and accurate.
For the tech optimist, the horizon of these groundbreaking advancements far overshadows the looming shadows of potential risks.
The Privacy Advocate
The sanctity of personal data is non-negotiable.
Every individual's digital footprint, from online shopping habits to private messages, should remain confidential.
Unauthorized access, especially when driven by commercial interests, isn't just an overreach—it's a violation of fundamental privacy rights.
Consider the repercussions: data leaks could expose sensitive information, from medical records to financial transactions.
Mismanagement might lead to identity theft, cyberbullying, or even blackmail.
In a world increasingly online, privacy advocates are reminding us that ensuring the inviolability of personal data is paramount.
Finding The Middle Ground
Striking a balance between AI's potential and privacy concerns is not only possible but essential.
Consider the approach of data anonymization: instead of raw data that could reveal someone's identity, only generic, non-identifiable data is used.
Think of it as reading a story where all character names are replaced with generic titles, preserving the narrative but protecting identities.
Furthermore, explicit consent mechanisms, akin to digital contracts, can be put in place. Before data is accessed or used, individuals receive clear, understandable information about its purpose and can then make an informed decision.
It's like being asked permission before someone borrows a personal item, ensuring transparency and respect in the digital realm.
Real-world Implications
The digital age has ushered in a heightened awareness and concern about data privacy.
Across the globe, regulations are being fortified to protect individual rights. Europe's GDPR, for instance, not only mandates user consent before data processing but also gives individuals the 'right to be forgotten', allowing them to request the deletion of personal data.
Similarly, California's CCPA provides residents with the right to know how their data is used and the ability to opt-out of data sales.
These regulations have put companies under the spotlight, demanding accountability and pushing them towards more transparent data practices.
However, the dazzling promises of AI—from personalized shopping experiences to advanced medical diagnostics—introduce layers of ethical intricacies, making the balance between innovation and privacy a challenging tightrope walk.
In conclusion, navigating the Artificial Intelligence landscape is akin to charting unknown territories, filled with both awe-inspiring vistas and treacherous pitfalls.
Envision a tomorrow where AI not only crafts the perfect symphony but also anticipates global market shifts.
Yet, there's a shadow side—like that AI algorithm that's a bit too curious about your extra-marital escapades.
While tech enthusiasts herald a new dawn, privacy champions urge us to tread with discernment.
The horizon, however, offers a glimmer of hope. As technologies evolve, so do possibilities for a harmonious coexistence of innovation and individual rights.
As we embark on this digital odyssey, it's clear that our journey's trajectory isn't solely dictated by AI's capabilities, but by our collective foresight and decisions.
Here's to a future where we harness AI's potential while safeguarding our cherished values.