Space Exploration: Will Humans Ever Live In Space?
October 9, 2023
• 0 Comment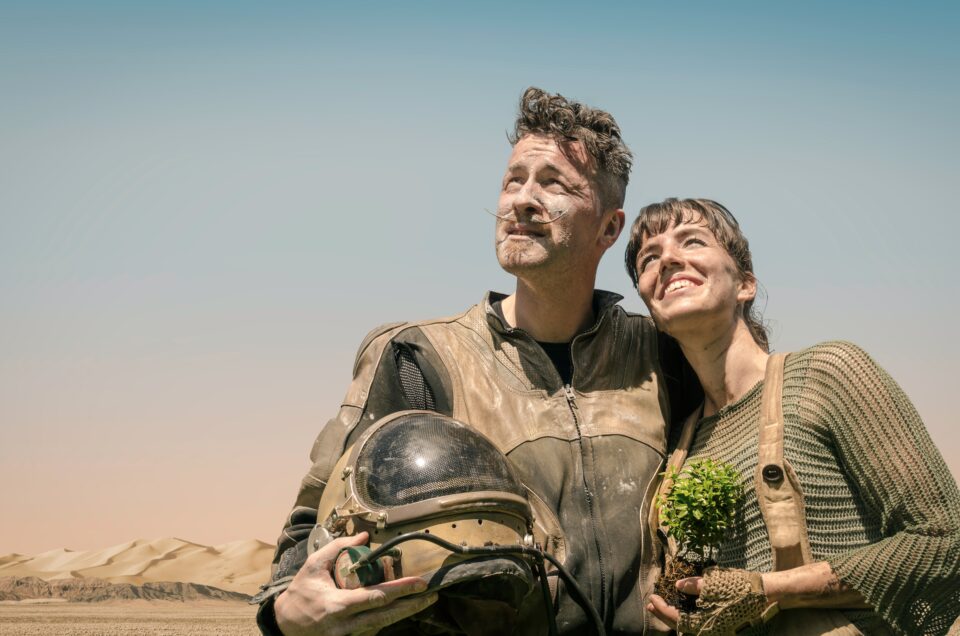 From the moment ancient humans gazed up at the night sky, the vast expanse of space has been a source of wonder and curiosity.
Our ancestors charted the stars, built observatories, and crafted myths and legends about celestial beings.
As time progressed, this curiosity transformed into a tangible ambition.
The first rockets were used as propulsion systems for arrows and may have appeared as early as the 10th century in Song Dynasty China.
The 20th century saw the birth of modern rocketry, with pioneers like Konstantin Tsiolkovsky and Robert H. Goddard laying the groundwork for what would become humanity's greatest adventure.
The space race of the 1960s, fueled by Cold War tensions, culminated in the historic Apollo 11 moon landing in 1969.
This monumental achievement was not just a testament to human ingenuity but also a symbol of overcoming seemingly insurmountable challenges.
However, the journey to that point was fraught with difficulties, from the tragic loss of the Apollo 1 crew to the technical challenges of landing on an alien world.
Today, as we stand on the cusp of interplanetary exploration, new challenges emerge.
The dream of colonizing other worlds is no longer the stuff of science fiction, but a real possibility.
Yet, this dream brings with it medical, financial, and ethical dilemmas.
Can humans truly live beyond Earth?
What are the arguments for and against this audacious goal?
In this piece, we're exploring the compelling reasons supporting the case for space colonization and the concerns that critics raise.
This is a short journey through the cosmos weighing the potential and pitfalls of humanity's next great frontier.
Arguments For:
Scientific Exploration and Knowledge Expansion:
The Apollo moon landings led to numerous scientific discoveries, including the understanding of the moon's geology and the collection of lunar samples.
These samples have provided insights into the moon's origin and its relationship with Earth.
Space colonization would allow scientists to conduct experiments in unique environments, leading to breakthroughs in fields like biology, physics, and astronomy.
Economic Opportunities:
The space industry, including satellite launches and space tourism, is already a multi-billion-dollar sector.
Private companies like SpaceX and Blue Origin are pioneering private space travel and have plans for lunar and Martian bases.
Colonizing other celestial bodies could lead to the mining of rare minerals and resources, potentially creating a new economic boom.
Technological Advancements:
The challenges of space travel have led to innovations that benefit life on Earth.
For instance, NASA's research has led to advancements in water purification systems, medical imaging devices, and even athletic shoe designs.
In fact, it's been argued that the challenges of establishing colonies on other planets would drive technological innovations in areas like sustainable agriculture, energy production, and habitat construction.
Survival of Humanity:
Stephen Hawking, the renowned physicist, once said that humanity has put its eggs in one basket by living only on Earth. He believed that to ensure the long-term survival of our species, we must colonize other planets.
With threats like nuclear warfare, climate change, and potential asteroid impacts, having colonies on other planets could serve as a backup for humanity.
Cultural and Social Evolution:
The International Space Station (ISS) is a testament to international cooperation in space. Astronauts from different countries live and work together, fostering a sense of global unity.
Space colonies could lead to the emergence of new cultures and societies, enriching human civilization and promoting peace and cooperation.
Policy and Governance Expansion:
The Outer Space Treaty, signed in 1967, establishes that space exploration shall be done for the benefit of all humankind. It sets the foundation for peaceful exploration and use of outer space.
As we establish colonies, new policies and governance structures will be needed to ensure the rights and well-being of space settlers.
Inspiration for Future Generations:
The moon landing in 1969 inspired a generation of scientists, engineers, and ordinary people. It showcased what humanity could achieve when united by a common goal.
Colonizing other planets would inspire future generations to dream big, pursue STEM careers, and believe in the limitless potential of human endeavor.
Space colonization is not just a dream; it's a necessity for the continued growth and survival of humanity. The examples provided showcase the tangible benefits and the potential for a brighter future in the cosmos.
In brief, the journey towards space colonization is paved with promise.
From the allure of scientific discoveries to the potential economic boons and the assurance of humanity's survival, the arguments for venturing beyond our home planet are compelling.
These benefits, rooted in real-world examples, showcase the tangible and aspirational reasons for expanding our horizons. However, as with any monumental endeavor, there are significant concerns and challenges to consider.
As we transition to the next section, we will delve into the arguments against space colonization, examining the hurdles and ethical dilemmas that might give us pause as we contemplate our place in the cosmos.
Arguments Against:
Risk of Contaminating Other Worlds:
When SpaceX launched Elon Musk's Tesla into space, it was described by some scientists as the "largest load of earthly bacteria to ever enter space" because it hadn't been sterilized. This highlights the risk of humans inadvertently introducing Earth microbes to other planets.
If humans land on Mars or any other celestial body, they would bring along trillions of Earthly microbes. This could jeopardize the search for indigenous life, as distinguishing between native life and introduced Earth microbes would become nearly impossible. Moreover, the introduction of Earthly bacteria could disrupt any existing Martian ecosystems.
Robots are More Efficient Explorers:
Robotic missions, like the Curiosity Rover, have transformed our understanding of Mars, uncovering signs of organic molecules and methane fluctuations. These robots offer intricate scientific research without human-associated risks.
Economically, robots are appealing. They operate without life-sustaining needs, withstand space's harsh conditions, and are cost-effective. As AI advances, their capabilities will expand. However, their increasing presence poses concerns: potential space litter from defunct equipment and the trade-off between robotic data collection and human intuition in exploration.
Resource Allocation and Earthly Priorities:
A Pew Research Centre survey indicated that a majority of US adults believe NASA's top priority should be addressing problems on Earth. The vast resources required for Mars colonization could be used to tackle pressing issues like climate change or improving planetary defenses against asteroid impacts.
If we haven't addressed challenges on Earth, there's no guarantee that similar issues won't arise in Martian colonies. Moreover, in catastrophic scenarios, Earth, despite its challenges, might still be more hospitable than Mars, which has a thin atmosphere, reduced gravity, and high radiation levels.
Physical and Psychological Challenges:
Prolonged space travel and living in space can have detrimental effects on human health. Astronauts on the International Space Station (ISS) experience muscle atrophy, bone density loss, and psychological challenges due to isolation.
The journey to Mars would be much longer than to the ISS, amplifying these health challenges. Without proper solutions, these issues could jeopardize the success and safety of Martian colonies.
Ethical Implications:
The term "colonization" carries with it historical and philosophical baggage, often associated with the domination and exploitation of indigenous populations on Earth. Translating this concept to space exploration, renowned astrophysicist Carl Sagan posited that even microbial life on Mars signifies the planet's intrinsic ownership by its native inhabitants.
The act of colonization, then, becomes ethically complex. Beyond the potential harm to Martian life, there's a deeper philosophical question: Do we have the right to claim and alter another world, especially if it's already inhabited? The ethical imperative suggests that the well-being and rights of indigenous life, no matter how microscopic, should take precedence over human ambitions of colonization.
The journey to the stars is not without its shadows. From the potential harm we might inflict on other worlds to the profound ethical dilemmas of colonization, the path to space colonization is fraught with challenges. While the allure of the cosmos beckons, it's imperative that we tread with caution, respect, and a deep sense of responsibility.
In conclusion, space exploration embodies humanity's boundless curiosity and ambition.
As we stand on the precipice of potentially colonizing other worlds, we are confronted with a myriad of arguments, both for and against this endeavor.
The promise of new horizons, scientific discoveries, and the survival of our species must be weighed against the ethical, physical, and philosophical challenges that such a venture presents.
As we gaze upwards, dreaming of our place among the stars, it's crucial that we do so with both wonder and wisdom, ensuring that our journey into the cosmos is one of respect, understanding, and unity.