Aware But Apathetic: 7 Issues Humanity Continues To Neglect
January 10, 2023
• 0 Comment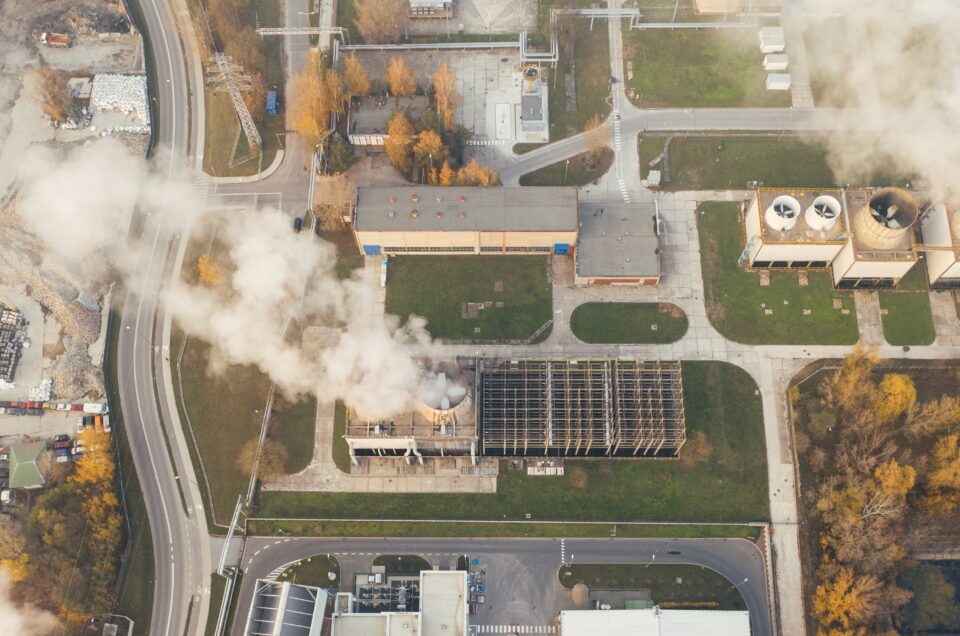 The world we live in today is plagued with a multitude of pressing issues that threaten the well-being of humanity and the planet. 
From climate change and digital deficits to economic imbalances and mental health, these issues are not only alarming, but they also continue to be neglected by many individuals despite being well aware of them. 
In this article, we will take a closer look at ten of these issues and examine the reasons why we continue to be apathetic towards them. 
We will delve into the science behind each issue and explore the potential consequences of inaction. 
It is time for us to acknowledge these issues and take responsibility for our actions before it's too late. 
We cannot afford to be indifferent any longer, and it is crucial that we take action to address these problems and secure a better future for ourselves and generations to come.
CLIMATE CHANGE 
Climate change is one of the most pressing issues of our time, with evidence of its impacts becoming increasingly clear. According to the Intergovernmental Panel on Climate Change (IPCC), the global average temperature has already risen by 1.1 degrees Celsius since the pre-industrial era. 
This warming has led to changes in precipitation patterns, including more extreme heat waves, droughts and floods, and changes in the frequency and intensity of storms. These changes in weather patterns have a significant impact on crop yields, leading to food insecurity for millions of people worldwide. 
Deforestation, afforestation, and pollution are all drivers of climate change, and it is vital that we take action to curb our greenhouse gas emissions and implement sustainable land use practices to mitigate these impacts. 
Despite the overwhelming scientific evidence, many people continue to deny the reality of climate change or to prioritize short-term economic gain over long-term sustainability. 
However, taking action on climate change is not only crucial for the survival of our planet, but also for securing a stable future for all its inhabitants.
2. DIGITAL DEFICITS
As technology continues to advance, concerns have been raised about the impact of digital devices and artificial intelligence on our cognitive abilities. 
Research has shown that excessive use of technology can lead to a decrease in attention span, memory, and critical thinking skills. 
In fact, a study published in the journal JAMA Psychiatry found that individuals who spend more than seven hours a day on digital devices are more likely to have attention problems. 
Additionally, a study conducted by the University of California, Los Angeles found that the use of digital devices is associated with reduced gray matter volume in the brain, which is linked to memory, decision-making, and cognitive control. 
The increasing reliance on technology also poses a threat to our ability to make independent decisions, as machines and algorithms make more and more decisions for us. 
Despite these findings, many individuals continue to use digital devices excessively and neglect the potential negative impacts on cognitive function.
3. FEWER SOCIAL INTERACTIONS.
Recent research has shown that increased use of technology and social media is leading to a decline in face-to-face interactions and social connections. 
According to a study by the Royal Society for Public Health, social media use is associated with increased rates of loneliness, depression, and poor sleep.
 Additionally, a meta-analysis published in the Journal of Social and Clinical Psychology found that individuals who use social media have lower levels of social support and are more likely to experience feelings of social isolation. 
While technology can have its benefits, it is crucial to be aware of the negative impact it can have on our social connections and well-being and to make a conscious effort to maintain meaningful face-to-face interactions with others.
4. ECONOMIC IMBALANCES
In today's society, economic inequality continues to be a pressing issue. 
According to a 2020 report by Oxfam International, the world's wealthiest 1% hold more than double the wealth of 4.6 billion people. 
This growing disparity in wealth distribution has been linked to a variety of factors, including the erosion of labor rights, the decline of progressive taxation, and a lack of government efforts to combat poverty. 
Research has shown that such economic imbalances not only perpetuate poverty but also negatively impact overall economic growth and can lead to social unrest. 
While some argue that individual effort and hard work are the keys to upward mobility, studies have shown that the level of economic mobility in a country is strongly correlated with the level of economic inequality. 
It is therefore crucial that society takes collective action to address this issue and implement policies aimed at reducing poverty and increasing opportunities for upward mobility.
5. MENTAL HEALTH
Mental health is a crucial aspect of overall well-being, and yet it remains a significant concern in society today. 
Research shows that mental illness, including conditions such as depression, bipolar disorder, and personality disorder, affects a significant portion of the population. 
In fact, according to data from the World Health Organization (WHO), 1 in 4 people in the world will be affected by mental or neurological disorders at some point in their lives. 
Additionally, research has shown that childhood trauma, neglect, and abuse can all contribute to the development of mental illness. 
Without proper treatment, such as counseling or medication, the effects of mental illness can be severe and even fatal. 
Unfortunately, access to mental health treatment remains limited in many parts of the world, and the stigma surrounding mental health continues to prevent many individuals from seeking the help they need.
6. DRUG USE
Drug use among youth is a growing concern as it can have devastating effects on their physical, mental, financial, social, and emotional health. 
According to recent research, drug use among adolescents has been linked to a variety of negative outcomes, including increased risk of addiction, decreased cognitive function, and increased risk of mental health disorders such as depression and anxiety. 
Additionally, drug use among youth can lead to financial strain and social isolation, as well as strain on their relationships with family and friends. 
Despite the well-known dangers of drug use, many young people continue to engage in this behavior, driven by peer pressure and a desire to fit in with their cliques. 
It's crucial for society to implement and support prevention, education, and treatment programs to address this issue and make sure the youth are aware of the risks and have resources to avoid such consequences.
7. LIFESTYLE DISEASES
The rise in sedentary behavior, brought on by the increasing use of electronic devices and decrease in physical activity, is a major contributor to the growing problem of lifestyle-related diseases such as obesity. 
According to the World Health Organization, in 2016, more than 1.9 billion adults aged 18 years and older were overweight, with 650 million classified as obese. 
Studies have also shown a correlation between prolonged sitting and increased risk of heart disease, type 2 diabetes, and certain types of cancer. Despite these alarming statistics and knowledge of the negative effects of inactivity, many individuals continue to prioritize convenience and comfort over their physical health.
CONCLUSION
In conclusion, there are a number of pressing issues facing humanity that we are aware of but continue to neglect. 
Climate change, digital deficits, fewer social interactions, economic imbalances, mental health, drug use, and lifestyle diseases are just some of those issues that threaten the well-being of our planet and its inhabitants. 
These issues require immediate attention and action to mitigate their negative impacts. 
It is crucial that we take responsibility for our actions and strive to make the necessary changes in our daily lives to create a more sustainable and equitable future for all. 
By raising awareness and taking action on these issues, we can work towards a better future for ourselves, for future generations, and for the health of our planet. 
It's time to stop being aware but apathetic, and start taking concrete steps towards a more equitable and sustainable world.