With Paris Talks quickly approaching, you might be wondering what you should take with you to Paris Talks.
No worries – we're here to help! We've made a list of eleven essential things that everyone should be equipped with for the festival.
1. A bit of confidence
Spending a full day at an ideas festival can be intimidating.
That's simply because you may not know those around you, and it takes courage to walk up to a total stranger and introduce yourself. Paris Talks attendees are equipped with a warm and friendly spirit, but, as you know, that awkwardness at the beginning of a conversation can sometimes be difficult to overcome.
In a situation like this, we highly recommend building up your confidence using lessons from Keenya Hofmaier's insightful new book, 30-Day Connect.
Put what you learned into practice by approaching others or using your sense of humor to get the conversation started! All it takes is a few seconds standing in your favorite "power pose" and you will be ready to face the world…or Paris Talks with ease and confidence.
2. An open mind
Well, technically this isn't something you can really pack, but we hope that you agree that it is the most important thing at an event such as Paris Talks. To get the most out of your experience, you will need to embrace all the crazy, disruptive, innovative, surprising, and downright jaw-dropping ideas you'll come across.
At Paris Talks, your current and Future worldview will be repeatedly challenged.
The impact of listening to speakers share their unique ideas on the Future of Humanity is an unparalleled experience.
3. A Notebook
Have you ever attended a conference and seen so many of your peers nodding along without taking any notes?
It's as if they already know everything.
Well, at Paris Talks we believe, if you aren't taking notes, you aren't learning.
We may be wrong or "old-school", but we strongly believe that great leaders are never too proud to learn.
No matter how you decide to take notes, take them and continue to learn from them.
4. Some Vulnerability
One of the Paris Talks curation team members has a t-shirt that reads "Vulnerability is Sexy".  She usually wears it as a reminder to be open and sincere with others.
Attending conferences can be intimidating. For some people, it usually takes a while to warm up to others, but the more vulnerable you are in expressing your thoughts and feelings, the more you can connect with others having the same experience.
So bring your vulnerability with you to Paris Talks, and be fully present with others.
5. A smartphone or tablet
We connect with people immediately via LinkedIn and skip the business cards whenever we can. It's actually a lot easier and the immediate connection makes it far more effective for generating follow-up conversations.
6. Attendee and speaker profiles
Do your own research ahead of time and bring a list of people you want to speak to or connect with.
As a Paris Talks attendee, you'll have access to the attendee list (via our networking app) well in advance of the event.
You should be proactive with the list in order to maximize your time.
Do some light Internet research on the attendees and speakers beforehand and seek them out for conversation.
7. Mints to Share
In our experience, mints are great icebreakers (and sometimes genuinely needed!).
Don't be afraid to ask or to offer 🙂
8. A friend or colleague
Michael always goes with someone else from the curation team when he's invited to events. Business cards are just paper; another person is a voice and personality. We can cover more territory together, hold twice as many conversations and double the impact of our presence at the event. Look around you and invite one or two of your knowledge-seeking-futurist friends.
We guarantee that they'll love you even more for the intellectual adventure they will experience at Paris Talks.
9. Business cards
Don't forget your business cards — and have them somewhere accessible.
Even though a business card sometimes feels a bit antiquated, don't forget to replenish your supply before coming to Paris Talks to avoid missing a connection later.
10. A sweater
What's hot and cold is relative — so dress in layers for the event.
A wrap or sweater is a great option for a day event like Paris Talks.
11. Your Paris Talks Ideas Festival Ticket + Identification Document
If you have purchased a ticket, please remember that you may be asked to show your digital ticket and university or government-issued photo ID to enter the festival venue. Note that some tickets require verification.
If you do not have these two items for registration, you may not be admitted into the venue.
At Paris Talks, every ticket is assigned to an individual.
No attendees can register multiple tickets under one name. Find more on our FAQ page.
There will be designated registration areas for speakers, partners, sponsors, and donors.
Have we left anything out?
12. A gift. In fact, bring a book.
Are you attending Paris Talks? Don't forget to bring a physical copy of a book that has inspired you either personally or professionally! As part of the 2023 event's theme, "What we don't know yet," we're inviting attendees to participate in a book exchange. Bring your book and we'll randomly gift it to another attendee. This is a great opportunity to share knowledge, make connections, and have fun! Make sure to join us on March 25th and be part of this exciting idea.
Recent Posts
Level Up: Top 3 must-attend Workshops at Paris Talks 2023

Six (Well, Nine)Ways to Network and Build Lasting Relationships at Paris Talks

Women on a Mission: Discover the Unconventional Paths of Paris Talks Speakers

Paris Talks 2023: Making Sense of the Schedule

Eat the Cake Studio at Paris Talks: a Match Made in Heaven

Save Time and Skip the Reading: We read Yuval N. Harari's "21 Lessons for the 21st Century" so that you don't have to.

The Aging Population, Life Expectancy and the French Pension System: How Demographic Changes are Shaping the Debate

Longtermism: 10 Influential Books On How To Protect Future Generations.

France's Demographic Future: How Global Trends Will Shape the French Population Over the Next 50 Years

Peering into the Crystal Ball: 10 Must-Visit Websites for Futurists and Forecasters

Aware But Apathetic: 7 Issues Humanity Continues To Neglect

10 Revolutionary Technologies That Could Shape the Future

Become a mentor and make a difference at Paris Talks

Paris Talks 2023 Theme: What We Don't Know Yet

We Don't Know What We Don't Know: A Poetic Note For Future Humans

These Parisian Organizations Are Shaping Our Future For The Better

11 Things We Recommend That You Bring On Paris Talks Ideas Festival Day!

The Future of Sexuality: Goodbye Intimacy?

Paris Talks 2018: Great Talks, Big Ideas And The Art Of Predicting The Future Of Humanity

Environment
Recent Posts

Learn more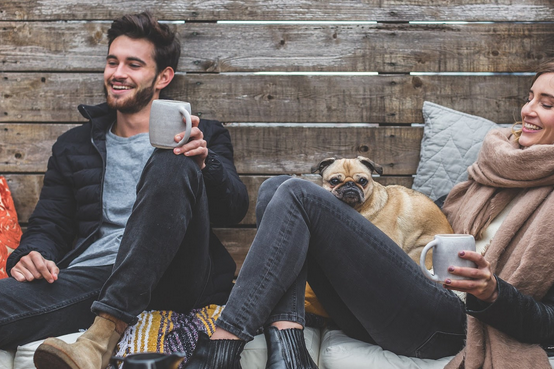 22Mar


Learn more





22Mar